Cripple Creek Realty of Sierra County is located at 405 N. Date Street #7 in Truth or Consequences.
LaNeer Wrye, Owner, Cripple Creek Realty
(575)740-2711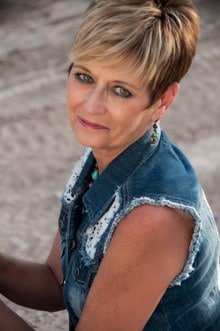 Qualified Broker LaNeer Wrye, a native New Mexican, was born and raised in Las Cruces. As a child she enjoyed many weekend trips with her family to play at Elephant Butte and Caballo Lakes. In 1984, she became a full-time resident of Sierra County, moving first to Animas and then to Truth or Consequences. She has been selling real estate since 2006.
LaNeer and her husband Jody stay busy tending to their ranch in Bingham, NM and take great joy in spending time with their children and granddaughters. She still finds time to play, enjoying water sports, snow skiing, dancing, four-wheeling and riding horses at the ranch. She also loves to collect and create Southwest art.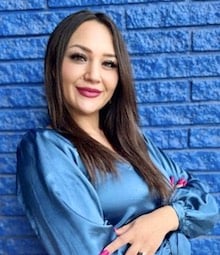 My name is Kaitlin Garcia. I was born and raised in Truth or Consequences, graduated from Hot Springs High School in 2012, and later obtained an Associate of Arts in Human Services. I spent time working on the Ladder and Armendaris ranches, Sierra Vista Hospital, and also as a Coordinator at Rio Grande Valley CASA (advocating for children in custody). I have grown to be passionate about the place I grew up where I feel as if you can find a place like no other. Not only have I worked with some of the most intelligent and nicest people; but, the unique geological features and fascinating wildlife that surrounds the county have brought me substantial life in which I will always be proud of where I have come from. Those things have inspired me to be vibrant and explore what this life has to offer me. I am proud to say I have recently become an Associate Broker and would love to be able to represent those looking for a home in such a beautiful place I have called home. Thank you to everyone who continues to love and support me in this journey.